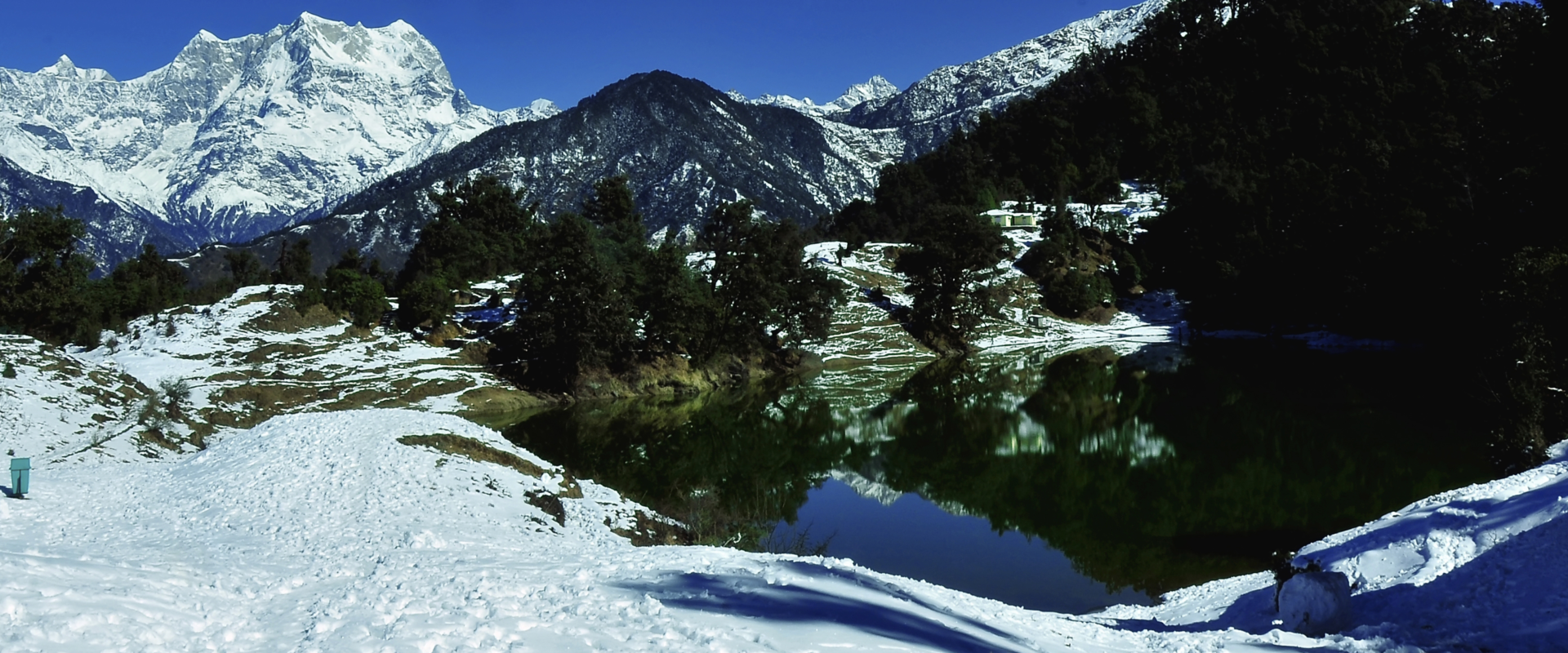 Deoria Tal -:
Devariya Tal (Also known as deoria Tal) is an emerald lake perched at an elevation of 2400 mts above sea level located about 3 Km on an uphill trek from Village Sari. During early morning on a clear day, Devariya Tal blesses the tourists with reflections of chaukhamba peaks on its crystal clear water. At Devariya Tal one can experience the best of two worlds, the first being the real world and the other one being the reflection of the beautiful surroundings on the lake.
Devariya Tal lies in the Kedarnath wild life Sanctuary (Eelier know as Kedarnath Musk deer Sanctuary) serves as a popular trekking destination in the region because of its ease of access and soothing scenic beauty.
It has lush green surroundings, snow covered mountains starting from Chaukhamba, Mandani, Bharat kantha, Kedar peaks ( Meru & Sumeru) and Bandarpunch, etc. The lake is mostly famous for its wide 150° panorama. There exists another route from Deoria Tal to Chopta/Tungnath, which is mainly chosen as Night Camping, Jungle Trekking.
Legend –
Hindu mythology states that the Devas bathed in this lake hence the name. Devariya Tal has mythological connection with the epic Mahabarata, as it is the place where yaksha asked the pandavas to answer his questions before drinking the water of the lake. Due to its mythical background, this region possesses some magical beauty until now.